WHAT WE DO
We turn your awesome ideas into a fully responsive custom WordPress website theme. Our responsive conversion means that your custom WordPress theme will be seen at it's best across all browsers and platforms including mobile. We have created and converted hundreds of PSD Designs into WordPress themes so you are in expert hands with Max Distro LLC. Whether you have a single page or many pages to convert, here are some of the benefits of having us create your custom WordPress Theme:
VIEW OUR PORTFOLIO

Mobile Friendly
Our pages look great whether you're on a desktop, iPad or your android phone.


Optimized Pages
We write pages using proper HTML/CSS. Our code is clean and professional.


SEO Friendly
Our themes will be tailored to help your website win the uphill SEO battle.


Outstanding Support
We stand behind our work and can provide some themes in as little as 48 hours.
OUR WORK PROCESS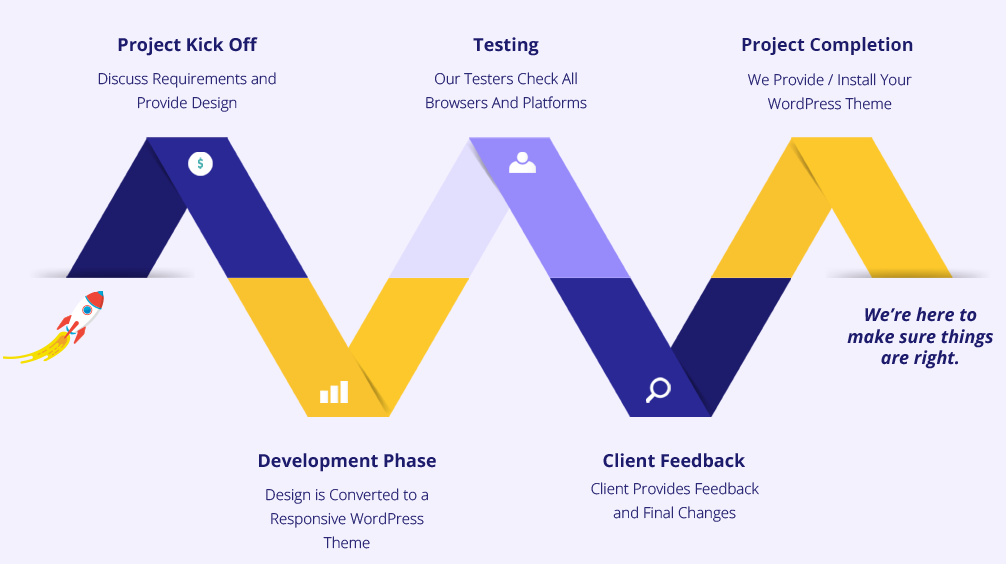 Still thinking about it or ready to move forward?
Either way, send us your PSD or sketch design for a free estimate and find out what it takes to
create your Custom WordPress Theme from your PSD today.
UPLOAD YOUR DESIGN